About Us
Punjabi Affair has built an iconic brand on the fresh & sustainable delicious punjabi food ideology. Our clean & modern aesthetic is consistent in everything we do.
Punjabi Affair was opened in the Fall of 2012 with a vision of creating the area's finest food and memorable dining experiences at affordable prices. We have true passion for cooking food and loves the look on people's faces when they enjoy their food. We have 3 outlets now Madhapur, Kondapur and Trimulgherry. We have hatrik record for Best Punjabi Restaurant category as three times award winners of the TFAN.
So come and keep enjoying our food the saada desi Punjabi style Oyeee. We serve Punjabi, Tandoori, and Chinese. Our Chef's recommended must try dishes Crispy Thread Chicken, Chicken reshmi kebab, Tandoori lollipop Fish Amritsari Patiala Chicken, Mutter Methi Malai, Dal Amritsari, apart from this regular Butter Chicken, Dal Makhani....... to top all is the Patiala lassi (try ordering in the starting of the meal so no one can finish till the end of the meal. Pocket friendly menu with different style sitting option. (DEEWAN). Our one true passion have always been serving our customers with a great dining experience. However, we never lost sight of our passion for fine dining and wanted to step beyond the kitchen and create memorable experiences for people. Before we created our first dish, we vowed to only use the fresh ingredients and prepare each dish with an infusion of passion and creativity. Critics have been raving ever since, and guests agree – Punjabi Affair Catering is best!
Punjabi Affair Catering is committed to serving only the finest foods made with the freshest ingredients, as well as providing courteous, responsive service. Wedding catering, corporate catering, party and event Catering, and for just about any other occasion, we're your best choice as a caterer in Hyderabad, and Telangana.
We are thankful all our guests to share their love for our food and we always keep you serving with finest dining experience.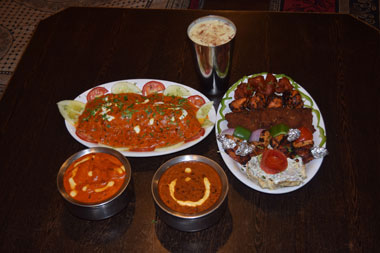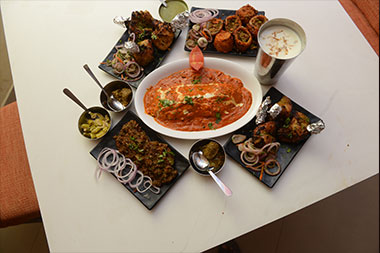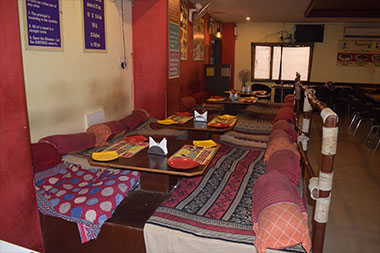 2021 © Punjabi Affair All Rights Reserved. Design By Petpooja.